Sunta's First AR Puzzle Mat.
Since June 2016, Sunta have been working closely with our partner Neo Bear developing our new product series, the Popup Mat. Popup Mat is the first ever Puzzle Mat by Sunta that is integrated with interactive AR (Augmented Reality) functions that changes the way kids see and learn.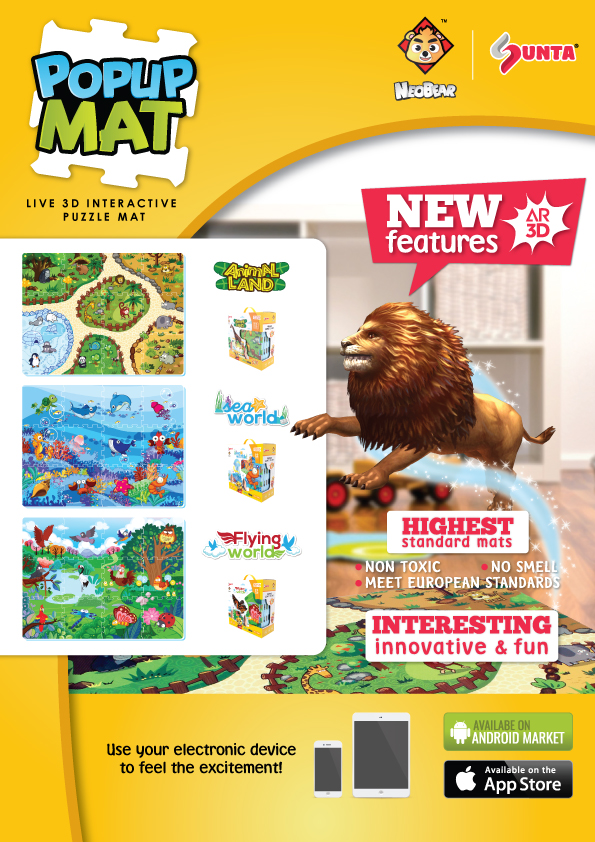 Highlights of Popup Mat
Non toxic & Formamide Free Mats
Fund & Educational
Waterproof & scratchproof
Augmented Reality (AR)
Interactive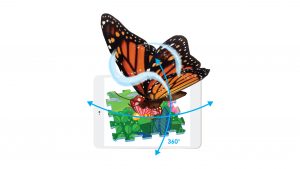 Kid's can simply hover the device over with the Popup Mat application turned on, the objects on the mat will come alive that allow kids to see it in 360° views. Besides that, kids can also move the objects around making it more interactive, this will make kids' playtime more imaginative, creative and fun.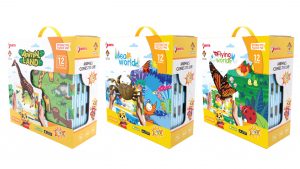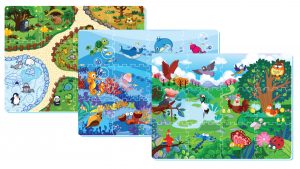 Popup Mat comes in 3 different themes, Animal Land, Sea World and Flying World.
Sunta is now looking for distributors in different countries that are interested in Popup Mat, feel free to contact us or visit us at coming exhibitions. We will be participating in Hong Kong Toy Fair (Jan), Nuremberg Toy Fair (Feb) and  New York Toy Fair (Feb). Booth details will be available in our news section.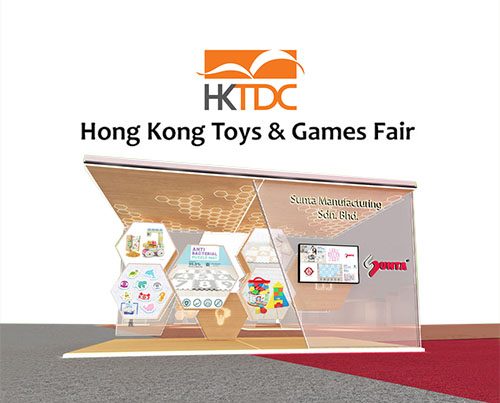 March 16, 2021
International Sourcing Show 2021
The International Sourcing Show 2021 will finally starts on 17th March 2021. We are part…
Read More